The project is in the paint and pad print shop.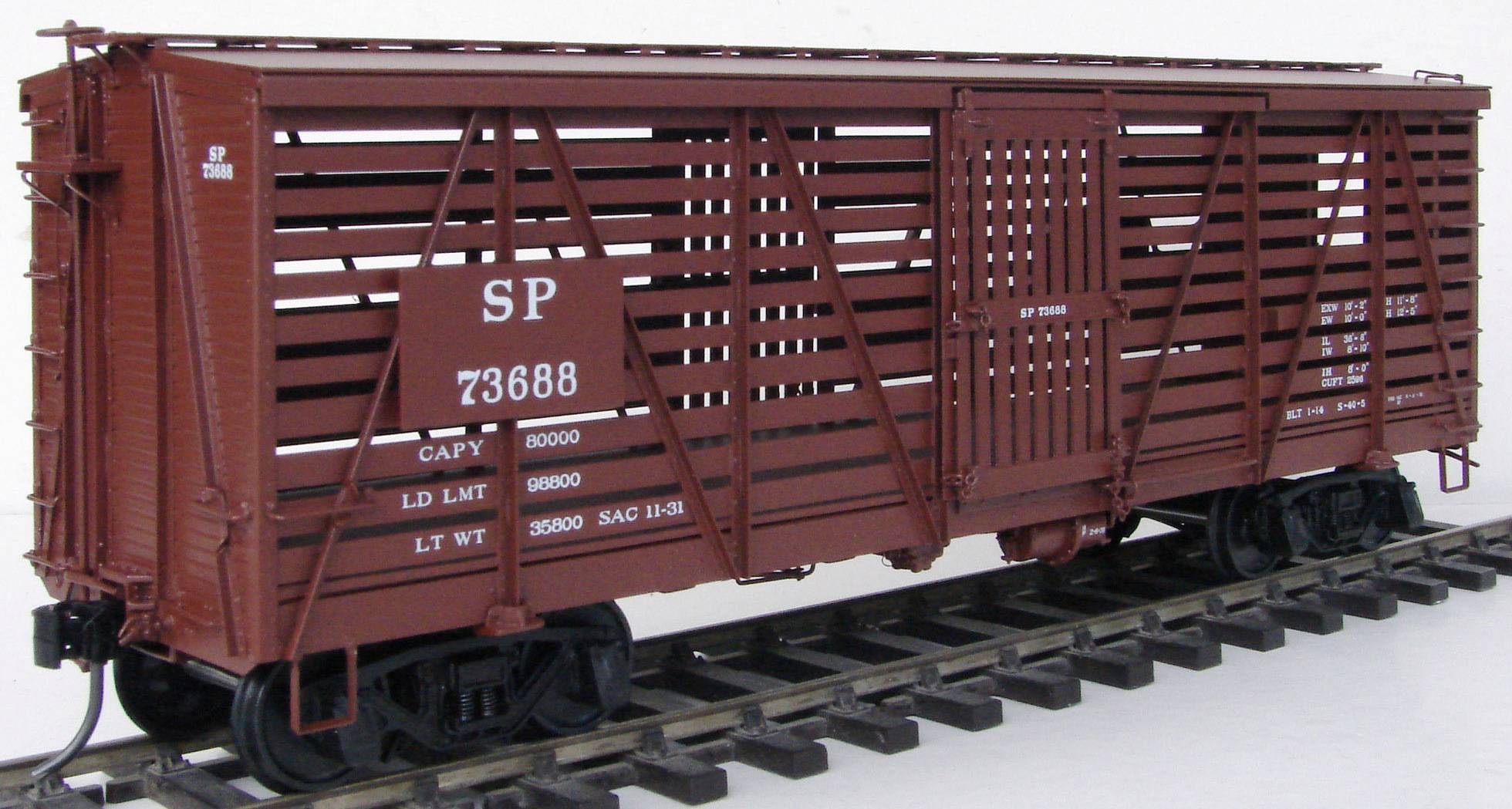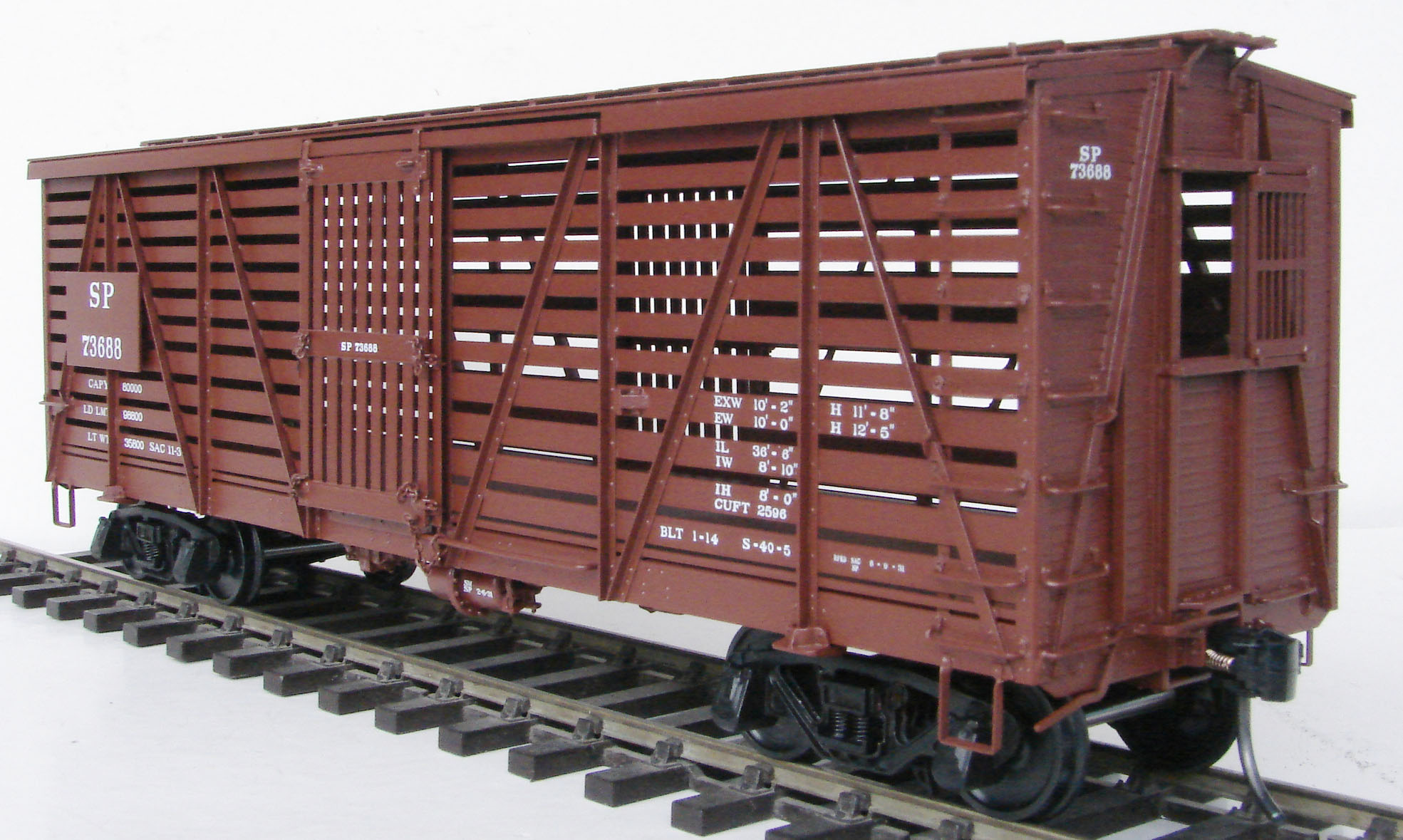 Updated: May 8th, 2009
This project is in the final stages of completion. All cars lettered as SP will be pad printed in the factory. The "Texas" road cars will be finished here in the US. The target date for arrival in the US is August 5th.


Last Updated:May 26th, 2008
Our long awaited for first stock car pilot arrived in February of 2008. The first showing of the pilot model at "O" Scale west brought great reviews. Our models features all brass construction,trucks, Kydee © couplers and will be painted inside and out to eliminate that troublesome task. Now for those of you that read, I would like your opinion (and proof to back it up) on what is the closest commercial matching color for this car.