RY Models Large Scale 1:20.3
East Broad Top # 27 & # 28 Cabooses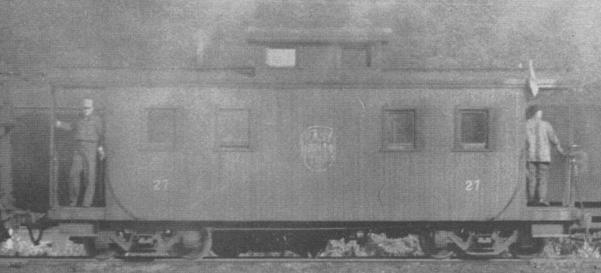 Update: February 9th, 2013

I am pleased to announce the East Broad Top Cabooses # 27 & 28 in 1:20.3 scale. Models are being hand crafted in the USA. A limited number of reservations are available. Geoff Ringlé a well known New Jersey custom builder and modeler has been commissioned by RY Models to build these cabin cars. Utalizing a brass underframe, double sheathed styrene body, full interior, imported brass EBT caboose trucks, brass castings and fabricated brass railings & ladders. This is a must have model to compliment your RY Models built EBT #14 and 15 Mikados and the 35 and 40 ton EBT Hopper cars, The models will be built based upon the most commonly seen and remembered version of the cabooses. As they ran from the mid 30s to the early 60's.

A sample model will be displayed at the East Coast Large Scale Show held in York PA at the Fairgrounds. March 23 & 24. For Directions.